Anerlisa posts photo with her man, quashes Ben Pol's diss
Keroche breweries heiress Anerlisa Muigai has posted a photo with her bae, Melvin Ibrahim, quashing her ex-husband, Ben Pol's,  previous statements that she had not moved on.
In her Instagram stories, Anerlisa, who doubles up as an entrepreneur, posted two photos with a love heart caption and another with the caption, "Everyone likes to be lifted."
Earlier, Ben Pol, a Tanzanian bongo flava artiste, in an interview with Nairobi News believed his ex-wife had not yet moved on since they parted sometime in March 2021, saying he was yet to receive any new notification from the court where he filed the divorce case in April last year.
Ben Pol also explained that Anerlisa is still grieving their split.
Read more here: She hasn't moved on! Ben Pol calls out Anerlisa for celebrating divorce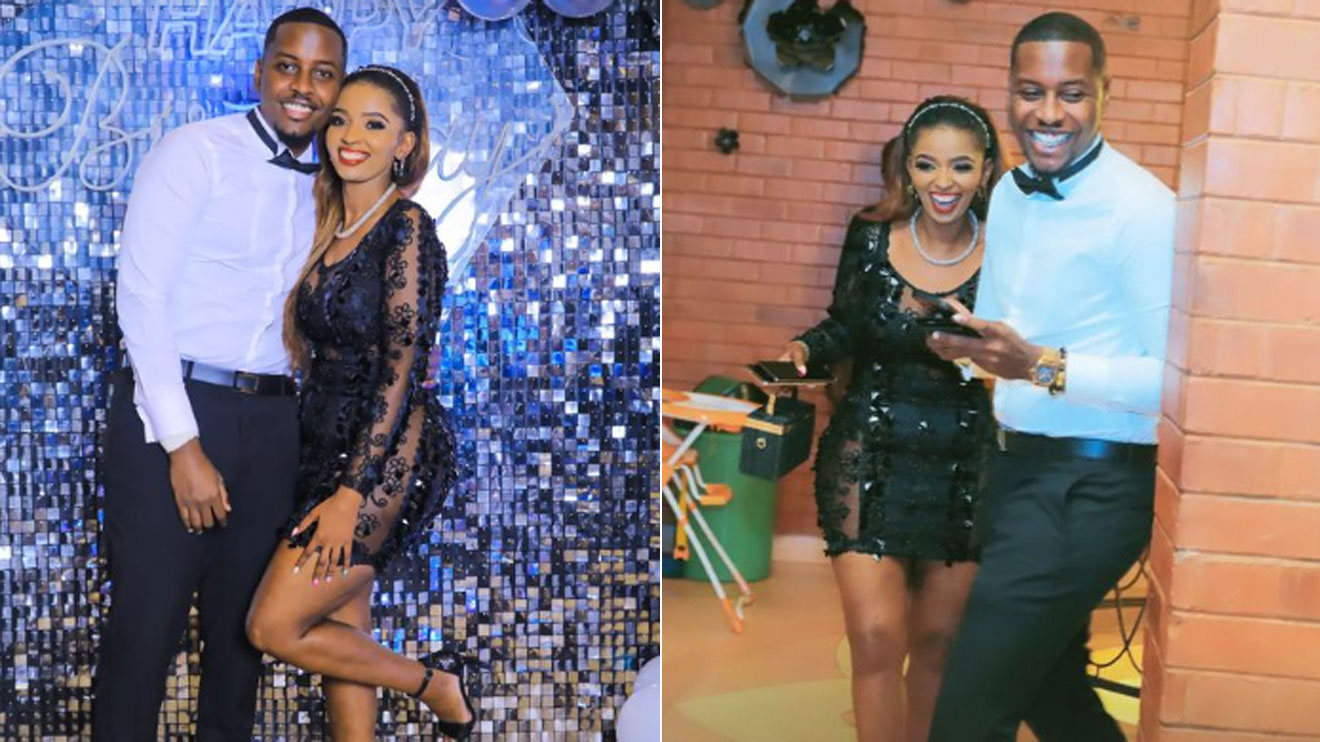 A few weeks back, Anerlisa couldn't hide her joy as she celebrated the 'official' end of her marriage to the Moyo Mashine hit-maker as she passed gratitude to the team of her lawyers.
In a write-up on her Instagram stories to her 1 million followers, Anerlisa said she received a notification from her lawyers informing her that the divorce had been officially granted and that she is now officially a 'free woman.'
Also read: KTN News anchor, Sharon Momanyi, engaged! (Photos)
She would then throw a party to celebrate the divorce and post photos on her Insta stories with the caption, "OFFICIALLY FREE."
Adding, "It would not be fair not to give a shout-out to these two advocates who worked tirelessly to make sure that the divorce was done quickly and not wait for years. Hamza Jahir and Hosea Chamba, thank you for your work and for doing everything as requested."
Also read: I will sue – Zari Hassan tells Ugandan resort for leaking photos
However, in a quick rejoinder, Ben Pol denied the development, insisting that, being the initiator of the divorce, the court was yet to communicate with him, and the status quo remains.
"Honestly, I don't know why people think divorce is fun unless you are extremely broken or haven't really moved on," he said.
Adding, "That's when you will see divorce as something to celebrate about. I have never seen something like that. I mean, your own divorce, how can it be fun? Someone clearly isn't okay."
Also, read our top stories today:
Janet Kanini's widower, George Ikua, talks about going into debt
Exclusive: Inside the spellbinding relationship between Nameless and daughter, Tumiso
How I missed an opportunity to perform for Uhuru – Embarambamba
Gone too soon: 5 Famous Kenyan TikTokers who have died in 2022