Band Beca's Becky Sangolo relocates and finds love and music in Poland
Ever wondered where Band Beca, the dynamic duo behind chart-toppers like "Tonight," "Brathe," and "Ride or Die," is now?
Well, one-half of the talented pair, Becky Sangolo, has embarked on a new chapter of her life in Poland, where she is exploring her love for music and nurturing a blossoming romance.
The dynamic duo, consisting of Becky and Carol Kamweru, last graced the music scene in 2021 with a heartfelt EP expressing gratitude and devotion to the Lord for their remarkable journey.
The EP features two soul-stirring tracks, "Ni Wewe" and "Yuko," produced by Bassman under Naiboi Worldwide Studios.
Also read: Sh12 million reality competition show 'The Voice Africa' is here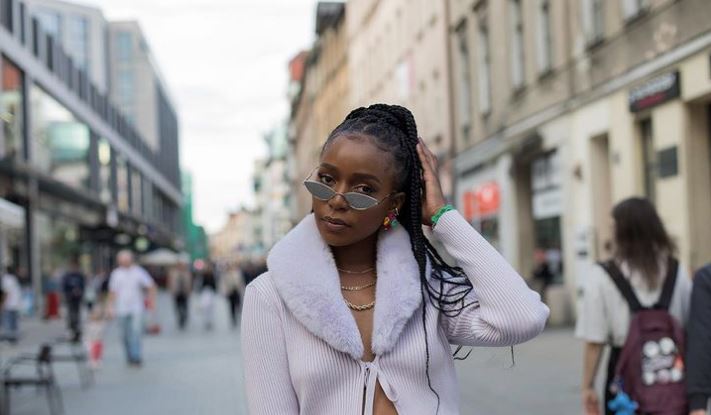 In a recent interview while appearing on "The Voice of Poland," Becky opened up about her musical journey.
She revealed that her passion for music was instilled in her by her father when she was just a young child, with her singing talents emerging at an early age.
Prior to her Polish adventure, Becky had successfully completed a music academy in Kenya.
Upon relocating to Poland, Becky took a bold step in her music career by releasing her debut single, "Moonlight".
Becky relocated to Poland with her husband Bartłomiej Łopata  – A mining engineer – whom she met in Kenya. They both fell in love with each other, got married and lived in Kenya for a while before they relocated to Poland. Initially, Łopata did not know he was involved with a local star.
Beck says that as much as love brought her to Poland, she has another goal: to win over Polish music enthusiasts with her melodic prowess.
Also read: Nicah the Queen hits at fellow gospel reality show cast over 'skimpy' dressing
This bold pursuit led her to audition for "The Voice of Poland 14," a decision that has proven to be a game-changer.
Becky said, "I dared to chase my dreams and aspire to become a popular star."
During the blind auditions, the show's coaches fought vigorously to have Becky join their teams. Ultimately, Becky chose to align herself with Team Tomson and Baron.
Her performance, a rendition of "Stone Cold," originally by Demi Lovato, captivated the hearts of both the coaches and the audience.
Also read: Eugene Mbugua: It took two years to persuade Wahu and Nameless to film reality show