Elias Makori: Why I 'resigned' from Nation Media Group for five days
Elias Makori, Nation Media Group's Managing Editor of Sports has revealed how he once tendered his resignation but rescinded his decision after just five days.
Speaking on Friday while being feted by the company for his 30 years of service, Mr Makori revealed how back in 2007 he came close to quitting his job at NMG after he received an enticing job offer from a rival media house which promised to double his salary with a new car if he signed on the dotted lines.
Tempted by the offer, Mr Makori penned a resignation letter which he prompted delivered to HR.
It didn't take long for word to reach the company's then editorial director Joseph Odindo who called Makori to express his disappointment with his decision to leave the company.
"How come you did not tell me about this?" Odindo fumed before banging the phone.
"I called him back and told him never to bang the phone on me, then I hanged up," Makori recounted the incident to the amusement of his colleagues.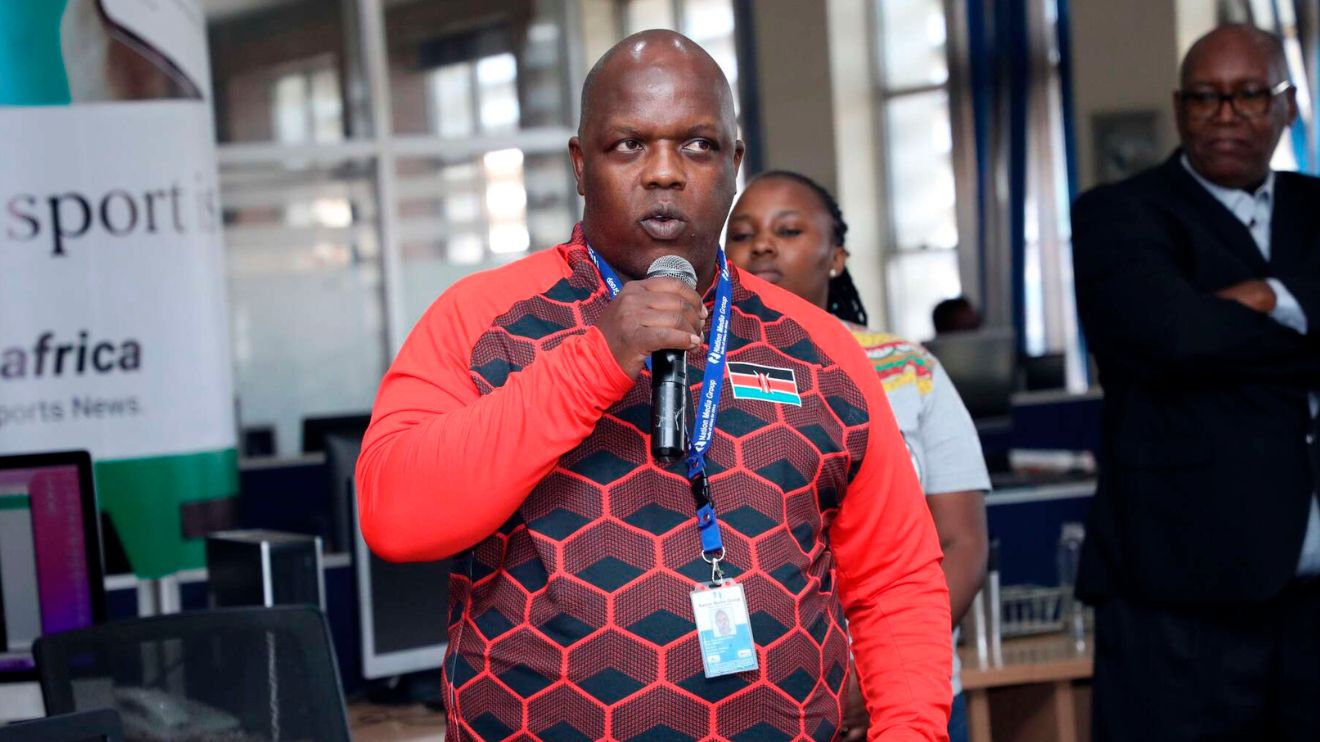 Within a few minutes Mr Odindo walked into the newsroom and the two gentlemen had a conversation and the matter was settled there and then.
"I withdrew the letter, took some few days off then resumed work," he recalled.
Mr Makori also narrated how he was recruited by NMG as a reporter way back in 1993 at a time when the Daily Nation's sports desk had been depleted by a mass exodus of journalists, a number of whom joined the Kanu-era political outfit YK' 92.
"When I joined the Nation I had only been in Tanzania, where I studied journalism. But I thank God I have now been to more than 60 countries in different continents. Two places I visit when I get to a foreign country are the Kenyan Embassy and the newsroom to make valuable contacts," he said.
NMG Chief Executive Officer Mr Stephen Gitagama praised Mr Makori for his work ethic and dedication to the company.
"Two things I know about Makori is that he loves his job and fully committed to it. He does not do it because of the pay but his love for his work," Gitagama said.
Mr Gitagama noted that Mr Makori, is the epitome of journalism. He however confessed that during his stint as the Finance Director he had deep reservations about Mr Makori's numerus trips abroad, a perception that he latter changed, seeing the good tidings Makori brought back to the company.
In an interview with the Sunday Nation back in 2021, Mr Makori reflected on his lifetime in sports journalism. He spoke of how privileged he has been to travel the world and sharing the stage, sometimes in exclusive setups, with global sports stars such as LeBron James, Serena Williams and the late Kobe Bryant.
A highly resourceful and hard-nosed sports journalist with a wide network, Mr Makori has some of the top personalities on the sporting scene on speed dial.
Also read: Elias Makori – A lifetime of sports journalism
In that interview, Mr Makori also dropped a subtle hint about his future plans. He said if he were to leave the newsroom today, he would take with him good memories, experience, and, of course, a paycheck.
"I'm collecting all my articles from 1991 when I joined the Standard newspaper. I'd like to keep an archive of these works to document my journey, the places I've been, the things I did, and where I could have done better. These materials will come in handy as I get into mentorship of future journalists," he said.
That said, Mr Makori confessed that sports in the 'air he breathes'.
"Sports is what I want to do until I drop down. My desire is to continue nurturing sporting talent," he said during that interview.
Mr Makori has travelled the world covering multiple editions of major sporting showpieces such as the World Marathon Majors, the Olympics Games, the Fifa World Cup and the World Athletics Championships.