Ex-AFC Leopards defender Jonas Nahimana eyes collabo with Fally Ipupa
Former AFC Leopards defender Jonas 'Pako' Nahimana aka Berchy Bam's Pako has made a successful switch from football to music after retirement.
Speaking to Nairobi News on September 27, Pako talked about his life, football career and transitioning to a career in music.
"Those who saw me growing up are not surprised seeing me singing because I started as a kid. I've been singing in church but I come from a strict family, and back in the day, most parents could not allow their kids to do music. You were viewed as a loser, so I can say I was blessed with two passions my voice to sing and my feet to play football. I opted to focus on playing football but I have always been singing even when I got the opportunity to play football at the professional level," Pako said.
His football passion eventually saw him sign a professional contract with Kenyan Premier League clubs Sony Sugar, Sofapaka and AFC Leopards thus transforming him into a fan favourite of the local football scene. He also enjoyed stints in DR Congo, Rwanda, Burundi, Vietnam and in the USA.
"I was so dedicated to AFC Leopards. Losing a game would break my heart. Another of my football career highlights was the first time I played a game at the international level against Nigeria in 2012. However, in 2017, I decided to hang up my boots after an administrative issue with the Atlanta Silverbacks that forced me to go 2 seasons without active play," he explains.
It was at this point in his life that music appealed to him especially after he was gifted a guitar as a birthday present.
"I told myself that was a sign that I needed to wake up that other talent that was buried. I wrote my first song 'Mpenzi' and that is how my musical career started. People didn't believe in me, some said I didn't know what I was doing because I had failed in football. But those negative words were my motivation."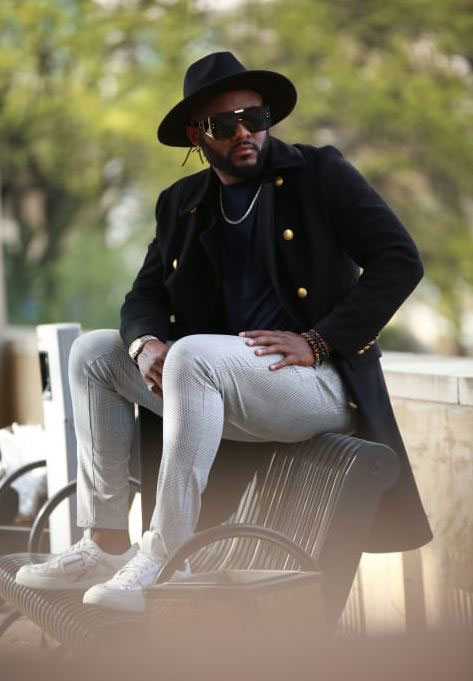 He has since released a number of singles and done collabos with renowned Congolese artistes including Werrason. He recently met another Congolese great, Fally Ipupa, after he opened a concert for the 'Sweet Life' singer in Dallas, Texas, this past weekend.
"I just met Fally last week. That was one of the best experiences I've ever had since I joined this world of music. Fally is my mentor and my role model. It was so amazing and nerve-racking sitting at a table for breakfast discussing music with him. I did the opening act for his concert in Dallas and he was proud. A lot of stuff is coming between me and him but I won't say a word until it's finalized."
Pako hopes to do more collaborations with Kenya's Sauti Sol and Victoria Kimani; as well as Tanzanian superstar Diamond Platnumz. He is currently working on releasing more music before 2022 is over and intends to return to Kenya to showcase his work despite now being based in the USA.
"I relocated here to the USA because of the opportunities but home is home regardless. I'm working on my EP and once it is released before the end of the year, I will come to showcase my talent as well. A lot of my fans who follow me on my social media can see the work that I have been doing but I know a lot of them back home-Kenya, Rwanda and Cong- don't know so I must come and showcase, and I can assure you that they'll love it," he said.