Exclusive: Meet the mystery bearded bae Betty Kyallo's sister Mercy is dating
Betty Kyallo, the renowned media personality, has recently revealed her decision to keep her romantic life under wraps in an effort to avoid excessive media attention and negative speculation that could potentially impact her.
However, it seems that her sister, Mercy Kyallo, has taken a different approach to love.
Mercy, the younger sister of Betty, recently surprised her fans by teasing her newfound love interest, a bearded man known as Robert.
Also read: Betty Kyallo to unmask her 'mystery man'
Mercy shared an affectionate photo with Robert, setting the internet abuzz with speculation about their relationship although, she did not reveal the face..
Speaking during the launch of their reality show Kyallo Kulture, Betty opened up about her sister's decision to be more open about her love life.
"Even when I saw Mercy start launching her boyfriend on social media, I asked her if she was okay," Betty explained on May 19 at Radisson Blu.
"You know, online, when everything seems happy, everyone supports you. But unfortunately, when things start going downhill, they turn against you, and suddenly you're trending everywhere."
Betty, who is no stranger to media scrutiny, believes in maintaining a level of privacy to protect herself and her relationships from the potential pitfalls of public attention.
Also read: I dumped Diamond! Tanasha Donna brags about walking away from relationship 
However, Mercy holds a different perspective, expressing her belief in not hiding her significant other from the public eye.
"If the Obamas and the Beyonces are not hiding, who am I to hide him?" Mercy confidently asserted.
She said she views her relationship as something worth celebrating openly, regardless of the challenges that might arise.
Betty added, "Such is the life of rich celebrities."
Mercy said: "And yes, I may not be married yet, but I consider myself successful. In the past, I have had amazing people in my life with whom I shared incredible moments, but I refrained from posting about them due to the fear of public judgment and the relationship faltering."
For once, Mercy said she wants to relish the presence of her current partner, creating cherished memories.
During the Kyallo Kulture launch event, Mercy and Robert were spotted maintaining a respectful distance from each other.
Also read: Exclusive: Why Yvette Obura ended relationship with 'Kamba bae' Trevor
However, being keen-eyed Nairobi News managed to capture some intriguing moments as the couple engaged in animated conversations.
Check out the photos: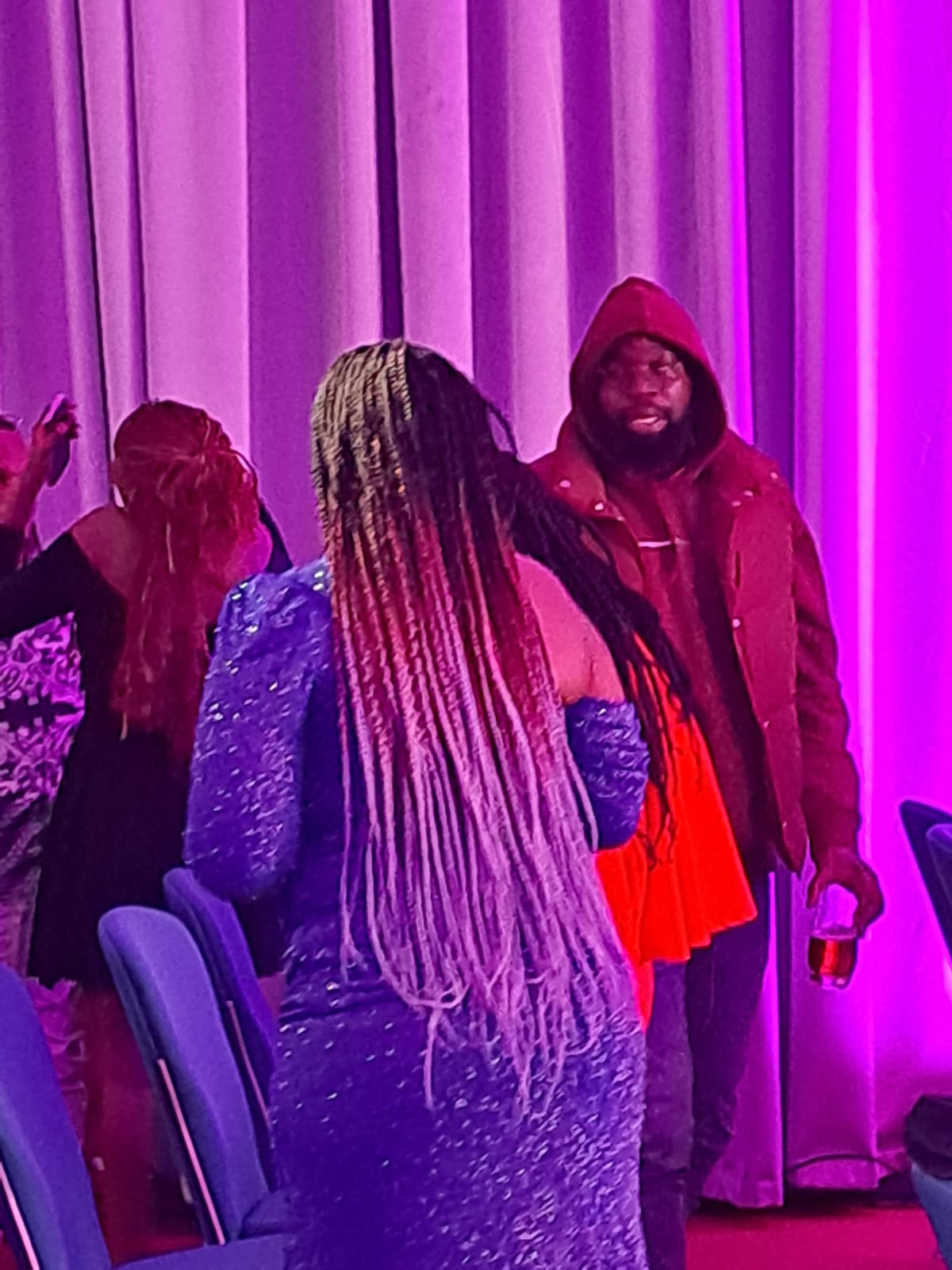 Also read: Love lives here: Why Pascal Tokodi and Grace Ekirapa's romance is real