Heartbreaking loss inspired Juliana Kanyomozi to want another child
Award-winning Ugandan singer Juliana Kanyomozi has expressed her desire to become a mother again after losing her first child, Keron Raphael, in 2014.
In a media interview, Juliana spoke about the joy her son, Taj, brings to her family and how he is a gift from God.
The singer, who is now 43 years old, admitted that the trauma of losing Keron affected her deeply and made it challenging to consider having another child. It took her four years to open herself up to getting pregnant again.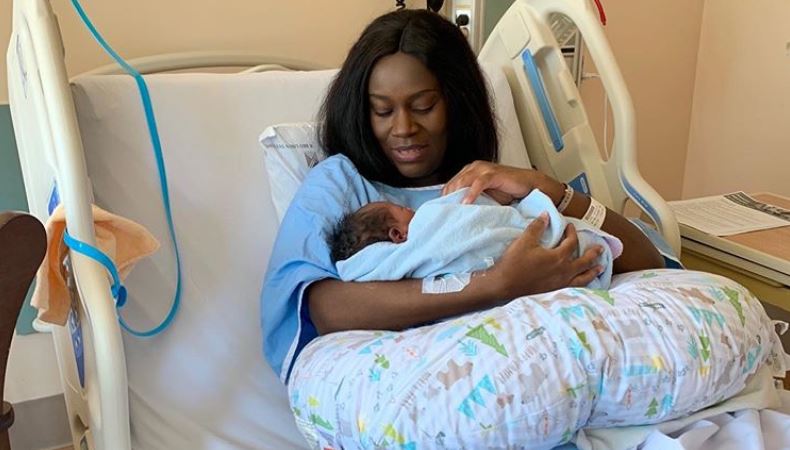 Also read: Is Bahati's baby mama Yvette Obura dating TikTok Chef Kinte?
Juliana's first son, Keron Raphael, died in the hospital at the age of 11 after a severe asthma attack.
The singer has been open about her struggles in accepting his death and has used her platform to create the Keron Foundation, a charity that helps children in memory of her late son.
The foundation is an inspiration for Keron's passion – helping children – and it has been a way for Juliana to celebrate his life and keep his memory alive.
In the interview, Juliana shared that she asked her doctor if she could have another child when she had Taj, and the doctor said yes. Her mother also had a child when she was 42, so age is not a major concern for the singer.
However, the trauma of losing her first child made it a challenging decision for her.
Juliana has been candid about her journey to healing after Keron's death. She took a break from music for a while, focusing on her foundation and allowing herself to break down when she needed to.
Also read: How 11 celebrities stylishly dressed their baby bumps in 2022
She advised others going through similar struggles to do the same and allow themselves to feel and grieve.
The singer's desire to become a mother again is a testament to the strength of the human spirit and the power of hope.
Despite the trauma and loss she experienced, Juliana chooses to look forward and see the potential for joy in the future. Her story is a reminder to all of us that we can overcome even the most heart-wrenching tragedies and find happiness again.
In conclusion, Juliana Kanyomozi's openness and vulnerability in sharing her journey to heal after the loss of her son and her desire to become a mother again is an inspiration. Her story is a testament to the strength of the human spirit, and her work with the Keron Foundation is a powerful legacy for her son.
Also read: DJ Hypnotic's baby mama recounts near-death experience