Irene Gakwa: What we know so far about the Kenyan nurse missing in the US
The family of Ms Irene Gakwa who went missing from her home in the United States (US) where she was living with her boyfriend is still appealing for any information that will assist them to trace her.
Mr Francis Kambu, the father of Ms Gakwa and who lives in Rongai, Kajiado County said that they know very little about what had transpired.
Ms Gakwa who left for the US in 2019 went missing in the last days of February 2022, and according to her father, she stopped communicating verbally and started sending messages.
"She used to call frequently but one day she told me that her phone had accidentally fallen in the water and the only way she could be communicating is through sending messages," said Mr Kambu.
Also read: Nameless: Naming road after E-Sir will be a milestone in Kenyan music industry
Mr Kambu further said that the daughter informed her that she would buy a phone in less than a week but this was never to happen.
He said that his daughter was sending odd messages and he then decided to reach out to two of his brothers who also resided in the US.
It is then that the brothers failed to reach her and a report of a missing person was then made by the two brothers.
Well-wishers suggested that they start going round searching for her even as the police went on questioning her boyfriend Mr Nathan Hightman, 38.
Also read: Comedian's hilarious take on short school terms excites Kenyans on TikTok
He was arrested on May 10, 2022.
A few days later the Gillette Police Department that is handling the case then issued a statement accusing Mr Hightman who to date is the main suspect of failing to cooperate with them.
"Hightman has declined an interview request from the Gillette police department. Information obtained through investigation suggests that she went missing under suspicious circumstances. She was last seen in a video call made to her parents on February 24," the police said.
Police further revealed that she was being ferried inside a grey or silver-coloured Subaru Crosstek which has Idaho license plates.
They asked members of the public to report if they saw the vehicle which "has been trespassing on private property or appearing out of place since February 24″.
Also read: Esma Platnumz's ex-boyfriend proposes to baby mama number two
They added in the statement.
"The Gillette police department is also requesting information regarding the possibility of a 55-gallon metal drum, which may have been burned and/or abandoned within the county."
Her sister-in-law identified as Gyoice Abatey and who has been leading a physical search for Ms Gakwa and her husband Mr Chris Gakwa said that the family believes that something bad might have happened to her.
It has now emerged that her boyfriend was on several other dating sites.
After the revelation that he was still on other dating sites, Mr Hightman deleted his accounts intending to avoid being traced online.
In May 2022, Nairobi News gave details of the suspect's court cases which were filed in Gillette and revealed that the suspect had defended himself saying that he has never interacted with the Kenyan lady since she bid him goodbye before boarding an SUV motor vehicle.
Also read: Road to freedom: Miguna Miguna gets a new passport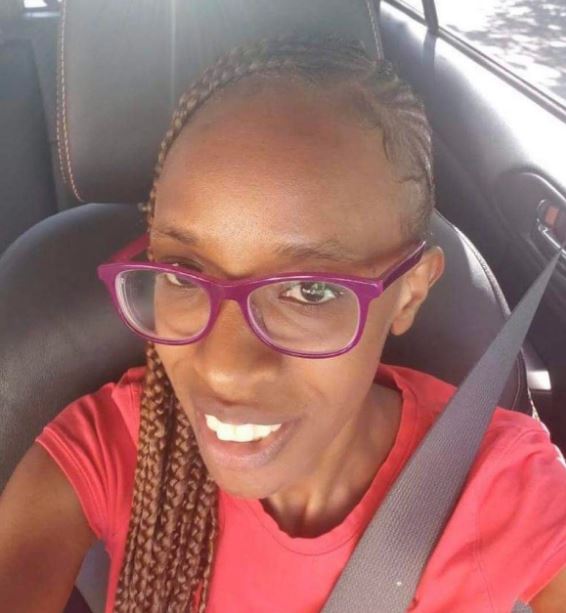 Detectives questioned why he had her personal details including using her email, phone and money from her bank accounts yet they were not on good terms.
In a series of findings by the detectives, Mr Hightman spent Irene's cash from her bank account to purchase various items from a local supermarket and also pay bills at his home.
He had initially denied that he did not have the bank details and had never used her money to make transactions.
"The suspect was captured carrying the stuff from the supermarket after he paid the money using her bank details," police told the court.
Also read:
Kenyans na sherehe: Over 4,000 Kenyans attended Nyege Nyege festival
Man 'clobbered' for celebrating William Ruto's poll victory
Jimal Roho Safi's estranged wife, Amira, hospitalized in Dubai
How Nairobi woman stole and sold her nanny's one-year-old baby