Joyce Omondi and Waihiga Mwaura: The secret to their happily ever after
It takes two to tangle, and Joyce Omondi's marriage to Waihiga Mwaura is a case in point.
It goes without saying how the two media personalities have over the years won the admiration of their fans with the kind of love they constantly show each other on and off social media.
Considering how they've managed to keep their spark alive over the years, making it look like they're still in the honeymoon phase of their marriage every time they're spotted together, it's only logical to look into the finer details of what could possibly be the secret ingredient to their happy union.
Also read: Love lives here! Waihiga Mwaura's priceless reaction to Joyce Omondi's surprise
However, it's also fair to point out that they're just as human as the next person, and as a couple, they still face challenges from time to time that they don't share on social media, something their fans have praised them for, preferring to keep private matters offline and just between them.
It is said that a man's role in a household is to provide and protect, while a woman's role is to nurture and procreate. Well, in this article, we're going to look at some of the things women can learn from Joyce Omondi about nurturing a healthy marriage.
Also read: Love rocks: Why Murang'a MP Betty Maina's Sh300K engagement ring is unique
She keeps her marriage private
Last year, the gospel artiste opened up about why she doesn't reveal much about her marriage on social media because it's something she cherishes and prefers to protect from the prying eyes of the public.
"It's not a secret that I'm married but I keep things private because I only had the wedding with Waihiga alone," she said.
Waihiga and Joyce tied the knot on 18 December 2015 in a colourful wedding ceremony at Sawela Lodge in Naivasha. Joyce added that she had only exchanged rings with her husband and would therefore protect their union.
"For me, my marriage to him is very special, it's a covenant that I have with him and with God and I want to cherish it and I didn't make my vows to everybody, it's something that I will guard and cherish that way," she said.
Also read: EXCLUSIVE: 'Second chances are possible,' Janet Mbugua on Akothee's love story
She wants to be a Proverbs 31 woman
In a 2017 post, the TV presenter shared a stunning photo of herself, which she captioned as her goal to be a Proverbs 31 woman. Her post read, "She is clothed in strength and dignity, and she laughs without fear of the future." "A Proverbs 31 woman – that's who I want to be."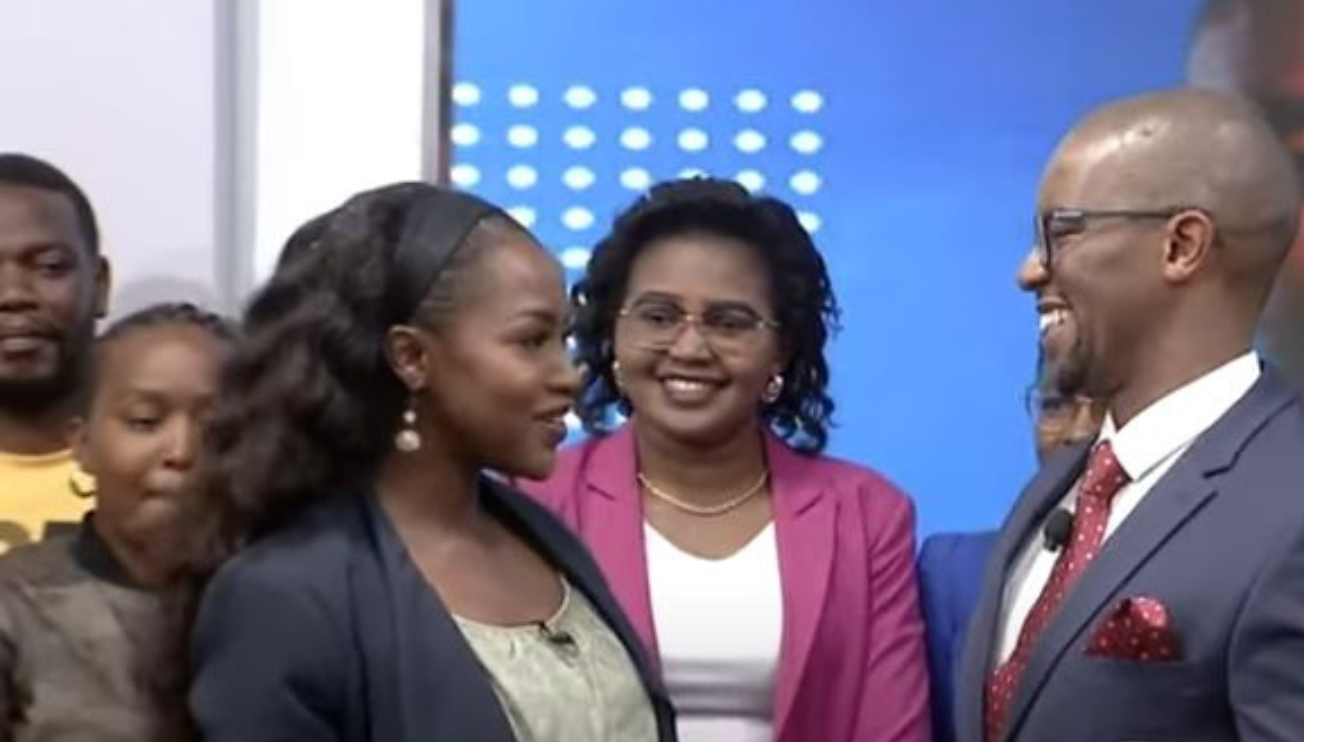 Also read: 'I still love you!' Samidoh dances and serenades Edday
Acknowledging God as the centre of her marriage
In an interview with Kiss FM 4 years ago, the singer was asked to share the secret of her successful marriage and she openly acknowledged God as the pillar that holds her union with her husband together.
"Put God at the centre of everything. That's my biggest piece of advice. I don't know how people do it without God. For me, it was the best thing ever. Marriage takes work, but it works," she said.
Also read: 'I gave you love, you gave me pain,' – Samidoh's wife, Eddah Nderitu
She supports her husband
If that wasn't obvious on social media, I don't know what else you're browsing. No matter how small the achievement, Joyce has always been one to post and celebrate her husband, showering him with love.
Her captions on posts involving her husband are always heartwarming and leave her social media family in such awe. For example, she recently went on live TV to congratulate Waihiga on his achievement of joining the BBC. The couple have clearly made it a point to celebrate each other in a big way, and their fans can't seem to get enough of it.
Also read: Fans fall in love with the timeless romance of Rashid Abdalla and Lulu Hassan