Kenyan celebrities who made millions of shillings but ended up broke
They are known to have lived their lives on the fast lane at the peak of their careers as they made millions of shillings.
However, they later hit the headlines after all the money and fortune they made slipped through their fingers.
The Kenyan showbiz industry has had its fair share of celebrities who made millions of shillings only to end up broke.
Nairobi News takes a look at some of these celebs who are known to have made it in life before falling on hard times.
Dennis Oliech – In 2021, the image of a seemingly distressed former Harambee Stars skipper Dennis Oliech made rounds on social media.
Oliech, a celebrated Kenyan footballer, had spent the most productive years of his career plying his trade in the French top division.
Now word had it that he had gone broke and was leading a humble life in his childhood neighbourhood of Dagoreti Corner in Nairobi County.
In this file photo former Harambee Stars captain Dennis Oliech relaxes at the Masai Mara National Reserve. PHOTO | COURTESY
Days later, Oliech said things had become hard for him after he spent Sh124 million to treat his late mother Ms Mary Auma.
He also said that he had spent a lot of money seeking treatment for his brother Kevin Oliech, who succumbed to cancer in August 2020.
At the time, the celebrated footballer was reported to have already sold most of his properties and a project which he had started for his mother had stalled.
At the prime of his career, Oliech was known for his love for partying with fellow celebrities and driving around town in top of the range cars.
Colonel Mustafa – A week ago, a viral video of the musician made rounds on social media capturing him working at a construction site.
The video became a trending topic online as many of his fans struggled to come to terms with the once celebrated artiste's predicament.
The musician has since said his current situation is a result of lack of funds for the treatment of his mother who is suffering from cancer.
Born in Dar-es-Salaam, Tanzania, Colonel Mustafa was raised in a multicultural household, with a Kenyan father, Mr Germa Mustafa and a Tanzanian mother, Fatma.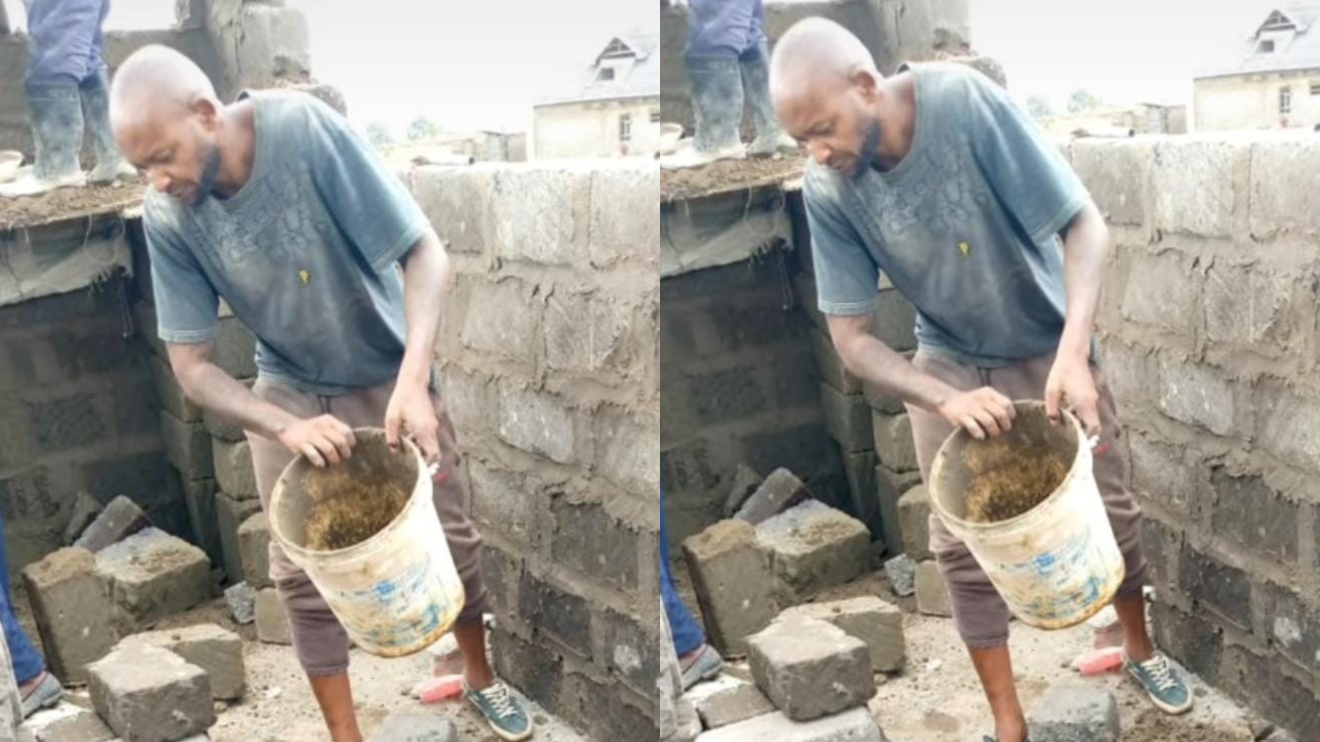 Colonel Mustafa's passion for music manifested early in life and during his high school days, he frequently performed at jam sessions at Florida 2000 nightclub.
He later formed the boy group Deux Vultures with his childhood friend Nasty Thomas, releasing a number of big hits, among them Katika.
In 2003, Colonel Mustafa joined Ogopa Deejays, a renowned music production and record label company and his career soared.
Magix Enga – The music producer, who is known for the many hit songs which he produced, can be described as very talented.
However, very little is heard from him these days unlike in the past. He has already admitted that he is battling depression and that most of his friends disappeared when his fortunes ran out.
The producer also claimed that most of the people he assisted produce songs for never paid him despite them flying high and making millions of shillings from the songs.
Recently, he claimed that he had joined illuminati and that is why many musicians and brands have shunned him. The music producer is yet to get any help so far.
Omosh – Sometime in 2020 the actor hit the headlines when he came out to publicly state that he had fallen on hard times.
The former Tahidi High actor was lucky as many Kenyans came out to assist him financially. Among the things he got from well-wishers was a three-bedroom house in Malaa.
However, after being assisted the first time, the actor came out yet again seeking for more help.
It later emerged that Omosh was a well-paid actor who only got into trouble after mismanaging his finances.