Life happened, I got hurt: Georgina Njenga on leaked effect on her
Content Creator Georgina Njenga has shared a bit about how her leaked nudes affected her. 
The mother of one shared a video via her Instagram page letting her followers know that she has moved passed the incident and it's no longer something that bothers her. 
"My side of the story doesn't matter. Life happened, I got hurt and I healed. Now I'm living again," read Njenga's post.
The YouTuber made a social media comeback on January 18, 2023, just two weeks after an unidentified person leaked her explicit videos.
Njenga uploaded a picture of herself while sitting and left a triumphant message aimed at those who had tried to defeat her with the recent stunt.
Also read: Actor Tyler Mbaya publicly reacts to leaked partner's Georgina Njenga's nudes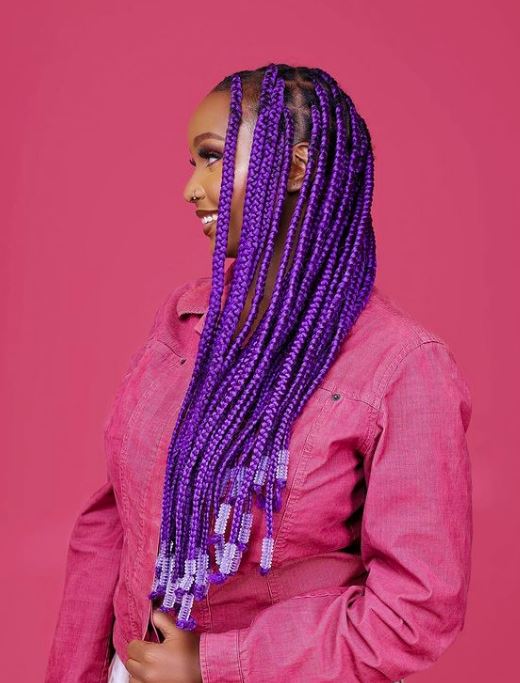 She loudly declared that the only way for her to be defeated was if she was dead. "The only way to beat me is if I die," Njenga wrote.
Two weeks ago, the content creator found herself in a rather tight spot after she trended on social media for more than 24 hrs, with many people flooding her pages with questions about what transpired prior to the leak.
Her lover Tyler Mbaya, however, came to her defense and said that he was not ready to leave Georgina at any cost while also vowing to take legal action against the person who leaked her videos. 
"Plans are going on, we will take legal action," he said. Earlier, Njenga had claimed that her ex-boyfriend was responsible for leaking the dirty videos. She said that the videos were not from this time but from the period when she was 17 years old.
Also read: TikToker warms hearts as she comforts Georgina Njenga over leaked video
In almost similar events, just recently, media personality Betty Kyallo was on the spot after it was alleged that her "intimate" photos were making rounds on social media.
After much investigation, it was found that it was a video of Betty with an unidentified man at what looks like a party, and they are kissing.
Responding to the allegations, Betty said she would not be responding to anything that would cost her peace.
"Sorry, that's another b*tch. I am not dealing with anybody or anything that will cost me my peace. My peace is my number one priority and I am gonna protect my peace at all costs," Betty said in a video on her Instagram.
Also read: Leaked: Conversation between athlete and hitmen hired to kill his wife