Shafted! Shaffie Weru snubs big media houses with new scandal-filled show
Media personality Shaffie Weru is returning to Kenyans' screens with a new show dubbed 'Shafted' that is set to premiere at 9 am on January 30, 2023.
The Shafted series will center around hard-hitting interviews with public figures who 'shafted' themselves through their actions, controversial behaviour or scandals that led to their downfall.
In an exclusive interview with Nairobi News, Shaffie Weru said 'Shafted' is a pun on his name, "but also the heart of the matter on public falls from grace.
Also read: WATCH: Shaffie Weru – The truth about why I got fired 
Society is full of public personas that fell from grace either by their own hand or being set up and misunderstood. Shafted explores if they deserved their public disgrace or were misunderstood and cancelled for no reason. There are three sides to every story.
Shafted is an uncensored and raw exploration of all sides and leaving the public to decide with all facts at hand."
View this post on Instagram
Also read: Shaffie Weru: Accident? What accident? I was just 'helping out'
In the lead-up to the premier of the series, Shaffie's managing team released adverts which featured his name in the headlines of scandalous stories and his fall from grace in March 2021.
This was after he and two others were sacked from their radio jobs after going on air and victim-shaming a woman who was pushed off a building by a man after she refused his advances.
"I am thrilled to be a part of this groundbreaking series and to create a space for those who have been shafted by their own actions and society.
This is a show that will hold people accountable and provide a platform for the truth to be revealed. I know first-hand how it feels to let yourself down and work hard to earn a second chance from society and my fans.
The three videos released last week all tell a different story in who Shaffie Weru is and his alter ego, the Raverend. Both are different and have played a part in shaping the narrative and my contribution to popular culture. They also have distinct fandoms as well as hated by different groups," added Shaffie.
Asked what he intended to do with the Shafted series in terms of goals and impact on society, Shaffie said he intended to bring to society a perspective that's never heard or seen in media.
Also read: Shaffie: My friends abandoned me when I was sacked
"A pursuit of raw conversations without the white washing of PR. The audiences are now smarter and more discerning they have been asking for something like Shafted, we just listened and gave it to them," explained Shaffie.
Considering he is a big brand in Kenya's media and entertainment industry, Nairobi News was curious as to why he opted to take his show online instead of partnering with big media houses in Kenya and earning big money.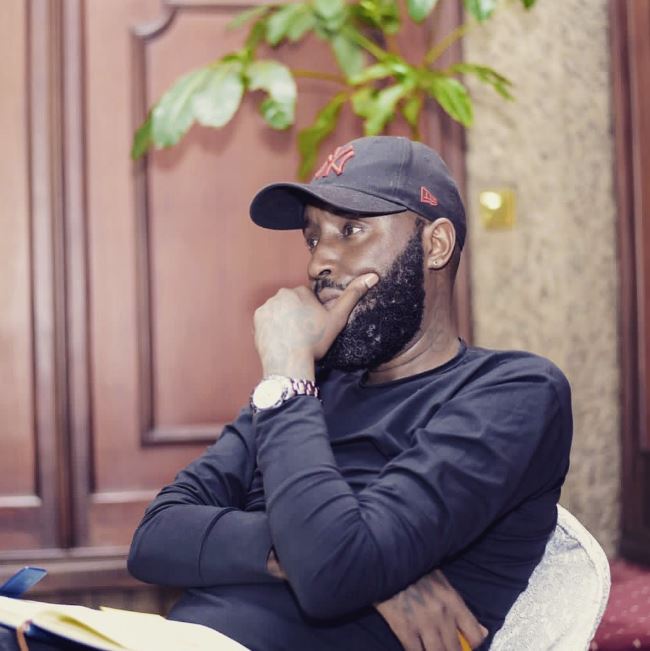 "There are several offers from different media houses. We are just weighing the offers. But the main reason why I have gone online is to keep up my mantra of always going deep where the fans are and the action is.
Mainstream media has a lot of censorship and always playing catch-up to authentic content creators. The reality is- anything interesting and thought-provoking is online. Mainstream terrestrial TV is actually the secondary screen nowadays," said Shaffie.
Also read: Shaffie Weru: Who says I'm not settled? I'm settled with my two baby mamas – WATCH