Unmasking the dark world of Campus Gang with obsession with masks and fake guns
On February 11, 2023, the Directorate of Criminal Investigations (DCI) arrested four university students who were suspected of being involved in a series of robberies in Juja, Ruai, Kayole, and Ruiru areas.
The students, Richard Lankisa (18), Brian Kituku (19), and Emmanuel Nyagwencha (18), were all attending the Jomo Kenyatta University of Agriculture and Technology (JKUAT).
Also read: Kill in the name of Vybez Kartel: Inside the cultic following among Eastland's youth
The students were apprehended at Kwa Benson Apartments in Juja Container Area, Kiambu County. They were found with an imitation Glock pistol, eight used 9x19mm cartridges, one empty pistol magazine, and a white plastic skull face mask.
The imitation Glock pistol is easily accessible online, and several countries have made it illegal to purchase. The pistol is sold on an online platform called Carousell, where it is described as coming in a box with a "plastic tube changed with metal tube Comes with muzzle adapter Have Tracer Silencer that can be used with tracer gel balls G18 Box Set + Tracer Silencer + Gell Balls."
The fake gun uses gel balls, also known as gel blasters as ammunition. These gel balls are made from a soft, gel-like substance that is safe to shoot at people and objects without causing significant damage or injury.
Also read: I regret my life in crime – reformed gangster Jefferson Muthee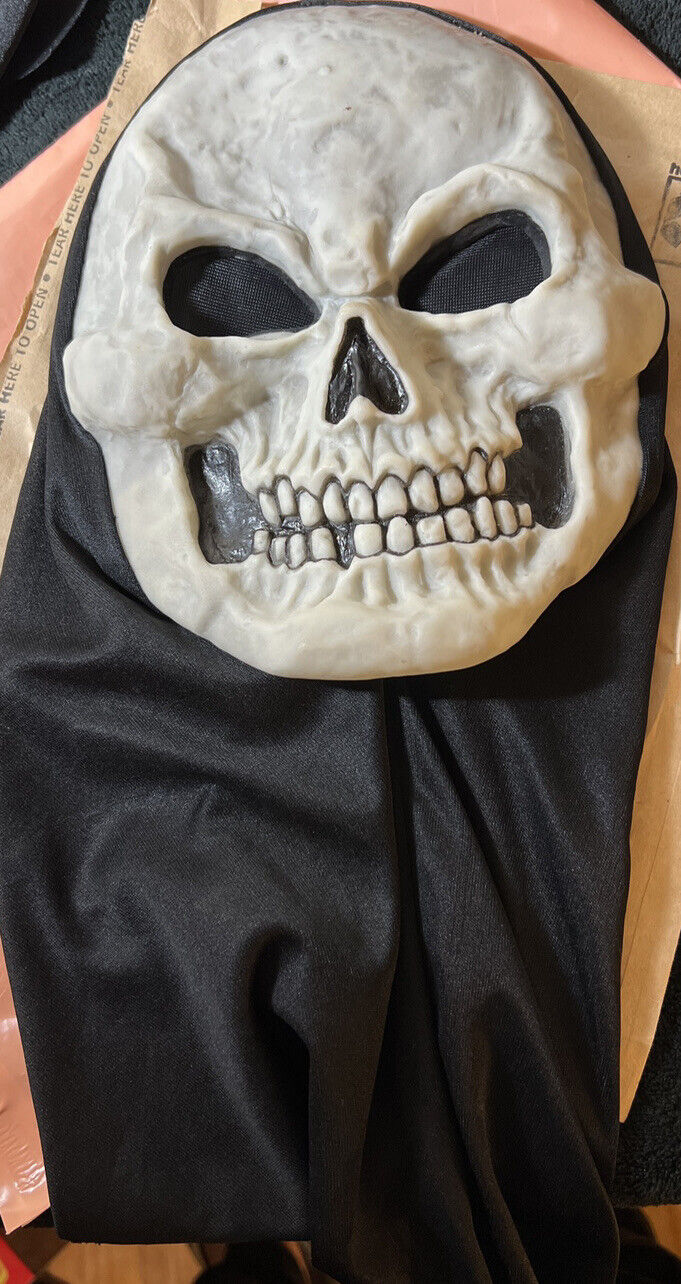 Gell ball guns are often used for recreational purposes, such as in water fights or in similar games where participants shoot at each other with the gel balls.
The students were also found with Scary Ghoul Skeleton Skull Glow, which is sold for Sh2,500.
In one of the laptops found in the students' residence was a wallpaper showing a machine gun and a rather interesting mask.
It is known as the Bleach Ichigo Hollow Mask Plaster.
"Bleach" is a popular Japanese anime and manga series created by Tite Kubo. It first appeared as a manga in 2001 and was later adapted into an anime series in 2004.
The series follows the story of Ichigo Kurosaki, a high school student who can see spirits and becomes a Soul Reaper (a death personification similar to the Western concept of Death) after unintentionally acquiring the powers of one.
Also read: They poured petrol on me! Reformed gangster on his mob justice ordeal
He then sets out on a journey to protect the living and guide the spirits of the dead to the afterlife. Throughout the series, Ichigo and his friends face various supernatural enemies and encounter a range of colourful and diverse characters in the spirit world.
"Bleach" is well known for its action-packed battles, compelling characters, and engaging storylines, and it has gained a large following both in Japan and internationally.
Their obsession with morbid popular culture characters also influenced their choice of crime paraphernalia.
The students were taken to Juja police station for questioning regarding their involvement in crime. Detectives believe they have been engaging in criminal activities and causing fear among people in the Eastern Bypass area.
The arrests were made after several public members reported an armed gang terrorizing the area. A team was formed to apprehend the suspects.
Also read: Widow of murdered gangster deletes her condolence message on Facebook