East Africa's most influential first children
Children of presidents are the most-eyed individuals before and after their parents take over power. These influential first children have followed their parents into the limelight while playing roles in public.
With some people speculating that they are being groomed to be handed the mantle, some children have created controversy online thanks to their influence and status quo but the common denominator is that they are considered to be among those that will inherit their parents' political base like Kenya's Uhuru Kenyatta and Gabon's Ali Bongo, who became presidents after their fathers.
Nairobi News profiles six of the most influential children of presidents and political heavyweights in East Africa:
1. Muhoozi Kainerugaba – Uganda's President Yoweri Museveni's son who tops as the General of the country's army has had influence online with his controversial tweets causing an uproar on social media. Believed to take over after his father, Muhoozi has created a base for himself that has attracted both positive and negative sentiments. Muhoozi who often gives his opinions on happenings in different countries has been called out by its citizens as a result. In his recent Twitter meltdown, Muhoozi claimed that it would only take him and his army two weeks to capture Nairobi, a remark that caused a diplomatic tiff between the two countries.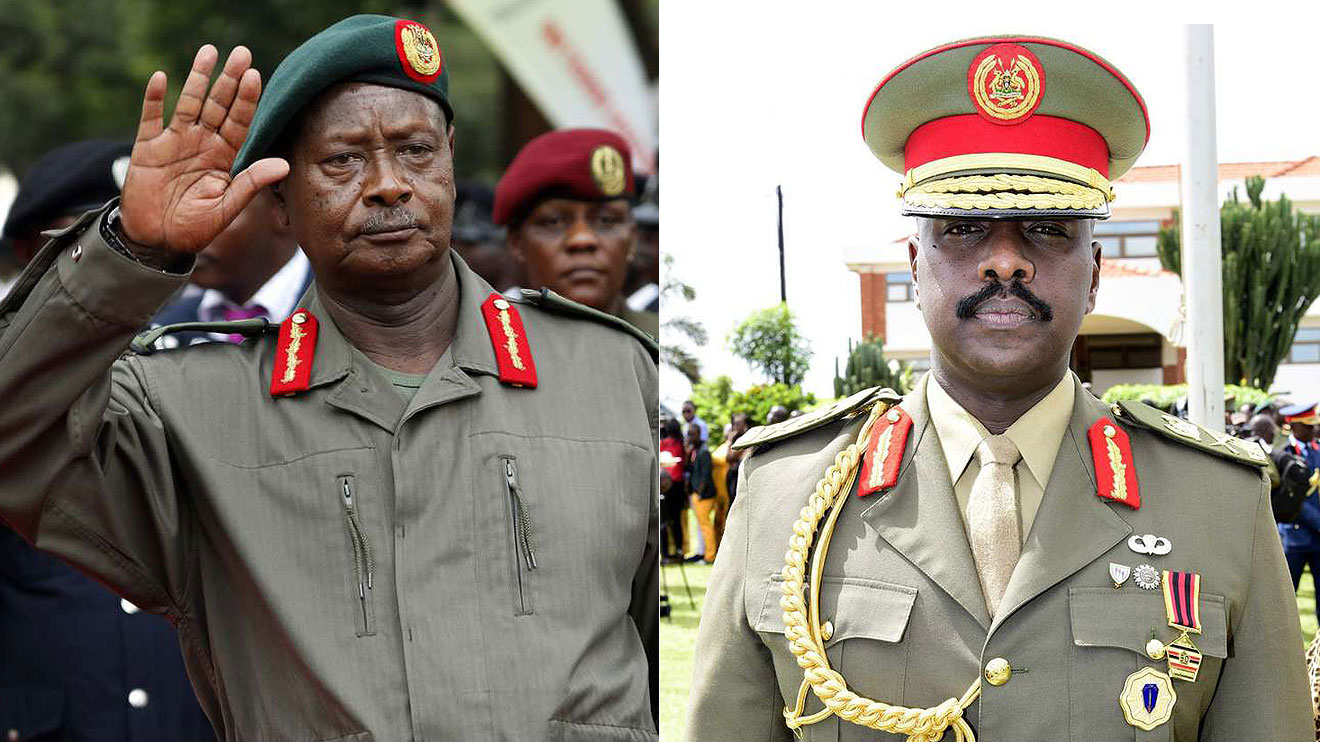 2. Charlene Ruto – She is the daughter of President William Ruto and First Lady Rachel Ruto. Creating a name for herself by drumming up her father's bottom-up economic model as well as seeking to implement her father's environmental strategies, Charlene had been vocal on the streets and social media attracting attention her way. She would then be nicknamed Quickmart Ivanka a name that was coined after she was likened to former USA president Donald Trump's daughter Ivanka and the chain of Quickmart supermarkets. In March 2017, Ivanka became a senior adviser to her father's presidential administration. Charlene was given the nickname after her consistent involvement in the government's business in an unidentified capacity. She would then be a topic of discussion after she announced that she held the office of the first daughter.
3. Mwanu Hafidh Ameir – She is Tanzania's President Samia Suluhu's daughter. Ameir is a member of the Zanzibar House of Representatives. However, there are few details about her life.
4. Winnie Odinga – Daughter to Raila and Ida Odinga, Winnie a last born is a fierce defender who has made a name for herself with every indication showing that she could be the apparent heir on the political front. Winnie who was always actively advising and campaigning for her father put up a fight online defending her old man when need be. She would then be appointed by the ODM party to the East African Legislative Assembly (EALA) as a legislator. She is said to be her father's confidant and close operative in major political moves.
5. Kennedy Kalonzo – Son to Kalonzo and Pauline Musyoka, Kennedy is a second-term serving member of the EALA. In past interviews, he has denied that he was handed over the position on a silver platter saying that it was out of competence and not his relationship with his father. Kennedy who won the EALA MP seat after garnering 262 votes from Members of Parliament, said that he has been an integral member of the Wiper Party even before the nomination.
6. Gideon Moi – Son of the late president Daniel Moi. Gideon is the leader of KANU and a favoured son of Kenya's former president. Though groomed as a presidential candidate by his father, Gideon lost his senatorial bid in the last year's general election. He recently landed a new role with the Commonwealth amid the internal crisis in his political party where his secretary general Nick Salat dumped him for President William Ruto.