Kenyan celebs who became 'motivational speakers' after their painful breakups
Breakups can be like plot twists in the story of our lives; unexpected and often shattering. However, for some Kenyan celebrities, the end of a relationship has been the beginning of long posts on the dos and don'ts.
In a world where heartbreak can feel like the end of the road, these celebs indirectly or directly have written in different figures of speech what they think made them part ways with their ex-lovers, while warning others who could be in similar situations.
The transformation from a celebrity entangled in a high-profile breakup to a source of positivity and introspection offers a fresh perspective on how public figures use their experiences to talk about their love gone sour ordeal.
Her are Kenyan celebrities who turned into 'motivational speakers' after their public breakups:
Brown Mauzo
The talented artiste, whose real name is Fredrick Mutinda, could be the new entrant in this space. Days after he announced the end of his relationship with his baby mama, socialite Vera Sidika, the crooner posted on his Instagram stories an encouragement piece.
"Hate no one, no matter how much they've wronged you. Live humbly, no matter how wealthy you become. Think positively, no matter how hard life is. Give much, even if you've been given little. Forgive all, especially yourself, and never stop praying," Mauzo's post read.
Also read: Wakadinali the most streamed Kenyan hip-hop artistes
Though the two ex-lovebirds never revealed what led to their split, the Moyo Wangu hit-maker's post left plenty of questions especially since he wrote it barely a week after their breakup.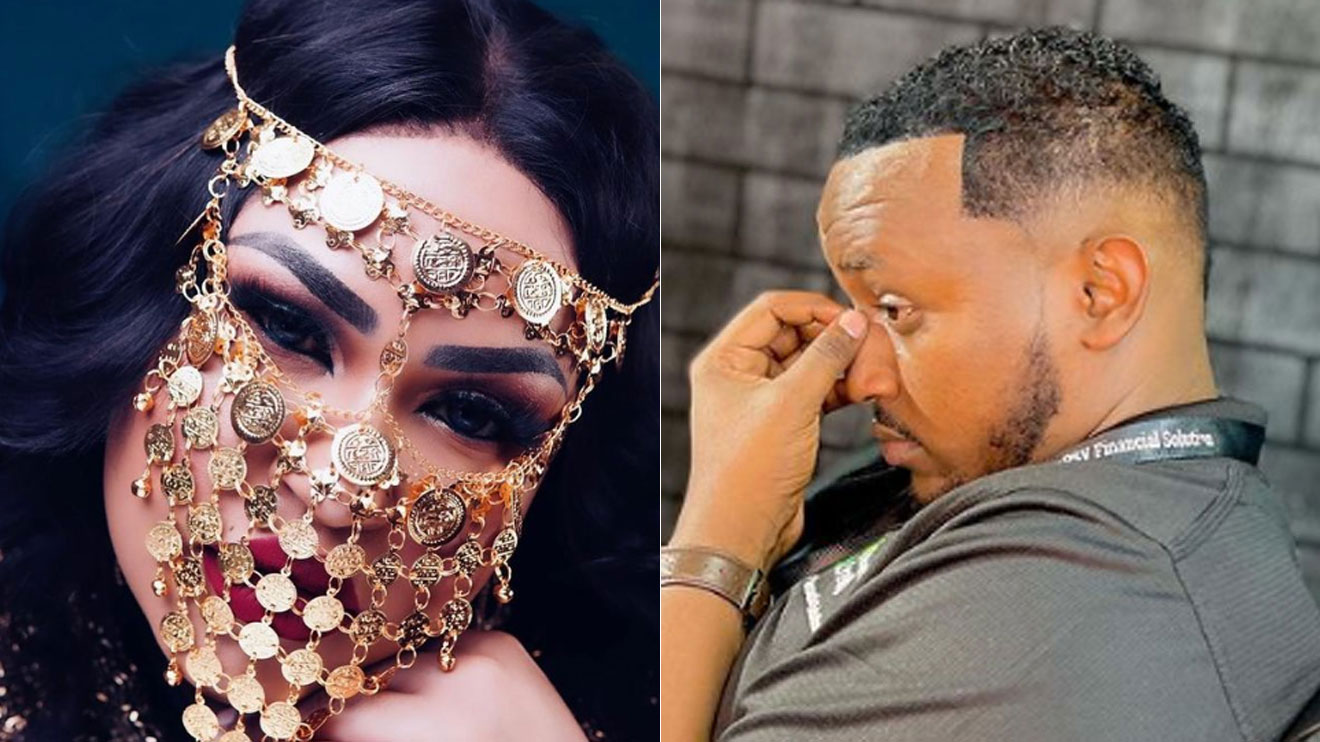 Jimal Roho Safi
In the wake of his ex-side chick Amber Ray officially introducing her boyfriend Kennedy Rapudo and being given the ring, Jimal turned to social media to pen some 'nuggets of wisdom'.
Having left his baby mama, Amira, in a dramatic and disrespectful way, for Amber Ray, who later left him for Rapudo, Jimal posted, "If you are not lucky with love, chase money. Don't be a loser on both sides."
Also read: Exclusive – Why Chipukeezy prefers polygamy
Kenyans would later descend on him with disses and he would find himself playing catch-up with the couple or dishing out motivational quotes with his favourite topics being loneliness, money, and women.
"At the end of the day, nobody knows how hard you hustle for you sh*t or how lonely you feel at times, or how much sleep you lose, or your daily pressures. That's why you should remember to grind for yourself," he wrote in one post on Instagram.
Anerlisa Muigai
Emerging from the tumultuous divorce with her former spouse, Tanzanian singer Ben Pol, the Nero Water CEO  has embraced a fresh chapter in her life, one where she has become a beacon of relationship wisdom. Her platform of choice? Instagram Stories.
Anerlisa's post-divorce insights predominantly revolve around a resounding message for women: never settle for less and be discerning when it comes to choosing your partner.
In one post Anerlisa spoke of the unique radiance that emanates during the healing process.
"The beauty of being healed and content is that you gain the power of selectivity in your personal life, especially in matters of the heart. A draining and toxic partner is the last thing you need… they cast a shadow over every aspect of your life," she wrote.
In another thought-provoking post, she directed her advice at young women regarding the monumental decision of having children.
"Dear young girls, do not commit to having children with someone unless you are absolutely certain. Dating and engagement are steps in the journey, but parenthood? That's a wholehearted commitment. It's better for your partner to leave you if you're unsure about having kids than to be coerced into it. This is just my perspective, and others may have differing views," she wrote.