8 'Underrated' songs by famous Kenyan artistes you need to hear
Kenya's music scene is brimming with talent, and while we often groove to the hits that dominate the airwaves, there's a treasure trove of hidden musical gems waiting to be discovered. 
Beneath the glitz and glamour of the mainstream hits, there exists a secret world of melodies waiting to be discovered and celebrated for their worth, crafted by the most talented but oft-overlooked Kenyan musicians.
Below, we check out some of the most underrated songs by famous Kenyan artistes that deserve your attention, not falling short of a promise to introduce you to the deeper, more nuanced side of your favorite artistes.
1. Nairobi – Sauti Sol
A song that's shockingly not generating enough buzz. While Sauti Sol is no stranger to success, their song Nairobi often flies under the radar. This soulful track pays homage to the vibrant Kenyan capital, showcasing the group's versatility and heartfelt lyrics. The captivating melodies and infectious rhythm will transport you to the heart of Nairobi, where the spirit of the city comes alive.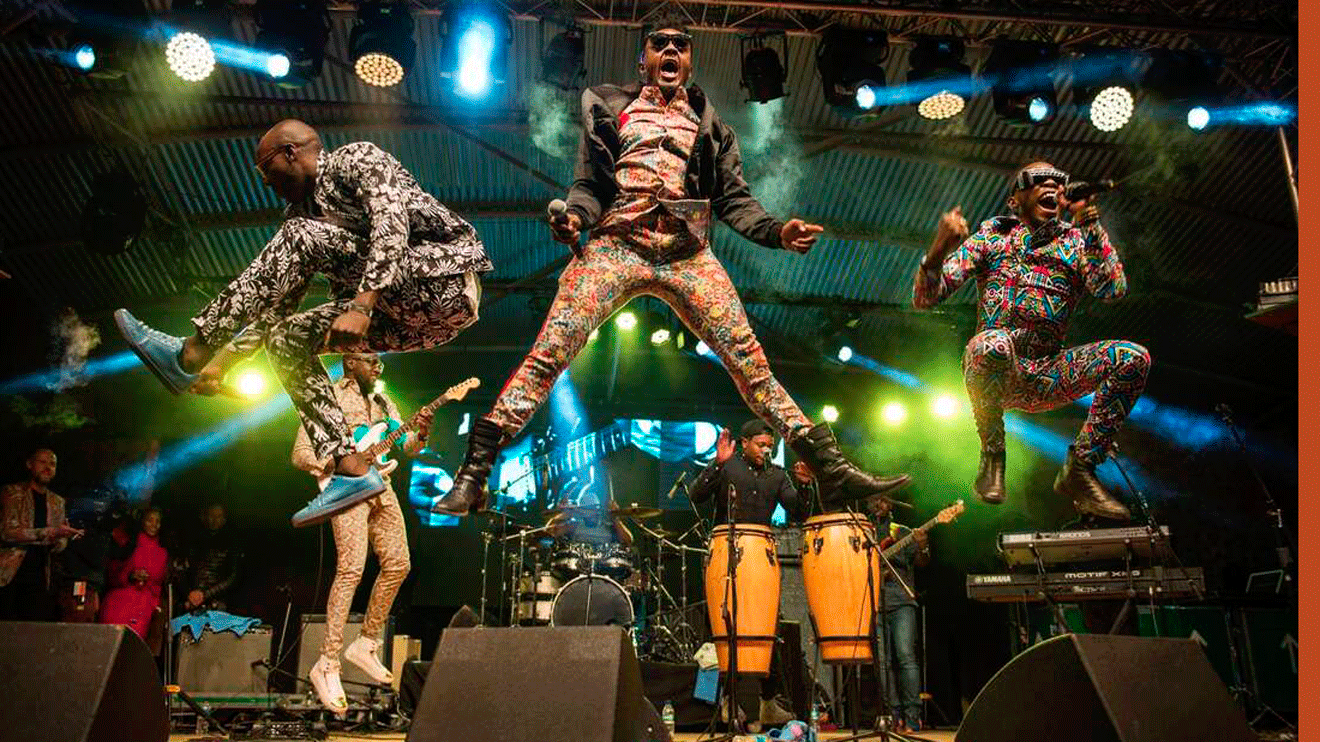 2. Milele – Elani
Elani's Milele is a beautiful ode to everlasting love that often gets overshadowed by the group's more popular hits. The ethereal vocals and serene harmonies create a magical atmosphere, making it the perfect song to listen to during moments of reflection or when you're simply in need of a soothing musical escape.
3. Dumbala Remix – Jay A featuring Sage and Madtraxx
If you're a fan of energetic and catchy tunes, then Dumbala Remix is a must-listen. Jay A, Sage, and Madtraxx collaborate to deliver a high-octane track that seamlessly blends rap and Afro-pop elements. Prepare to be swept away by the infectious beats and the artists' fiery delivery.
4. Nikomeshe – Nameless
Nameless, one of Kenya's most beloved artistes, has a vast discography, and Nikomeshe is a hidden gem that deserves recognition. This track showcases Nameless' smooth vocals and impeccable storytelling skills. With its catchy chorus and relatable lyrics, Nikomeshe will resonate with anyone who has experienced love's ups and downs.
5. Tulia Tu – H_art the Band
H_art the Band's Tulia Tu is a soul-stirring song that tackles the complexities of life and the need to find peace within ourselves. The trio's powerful vocals and the hauntingly beautiful melody create an emotional journey that leaves a lasting impact. Give this song a listen for an introspective and cathartic experience.
6. Haile – Timmy Tdat featuring The Kansoul
Timmy Tdat and The Kansoul collaborate on Haile, a pulsating track that fuses Genge and dancehall sounds. This infectious party anthem is often overshadowed by other popular hits, but its energetic beats and catchy lyrics make it impossible to resist. Prepare to hit the dance floor and let loose with this underrated gem.
7. Kesi Baadaye – Sauti Sol featuring Kidum
Sauti Sol's collaboration with Kidum on Kesi Baadaye is a poignant and deeply emotional ballad. The song explores the complexities of relationships and the uncertainties that lie ahead. The powerful vocals of all the artists involved, coupled with the heartfelt lyrics, make this a truly unforgettable musical experience.
8. Sijazoea – Fena Gitu
Sijazoea is a fusion of Afrobeat and dancehall sounds, accompanied by Fena's smooth and captivating voice. This underrated track showcases Fena's versatility and her ability to deliver infectious melodies that will have you singing along in no time.