Drama as Kajala and Harmonize fight over car ownership
Harmonize ex-lover Fridah Kajala has refused to return the Range Rover she was gifted by the singer.
Harmonize flaunted two Range Rovers he had gifted Kajala early this year when he was wooing her back.
At the time, Harmonize said he chose that model because it is Kajala's dream car.
He then added that the car wasn't a 'bribe' but something to prove that he was remorseful for hurting her.
The two have since broken up again.
Also read: Love is pain: 3 times Harmonize has tattooed his fiancé's name on his body
According to Juma Lokole, the two are fighting over the ownership of the cars.
One of the flashy cars is in her name while the other car was allegedly auctioned because the singer had not finished paying for it.
Harmonize engaged Kajala in June this year and also got a tattoo of her face on his leg.
During the engagement, Harmonize gave Kajala a blue diamond ring which he said was coated in white gold.
According to Lokole, Harmonize bought her a fake proposal ring.
Also read: Sarah goes after Harmonize's Range Rover, house and music label in divorce suit
Kajala dumped him for allegedly impregnating another young woman Kajala said she failed her family and friends by taking him back but she would never repeat such a mistake.
Kajala has also pulled down all the photos she ever took with her Harmonize including engagement one and edited her socials to remove the tags that she is Harmonize's manager.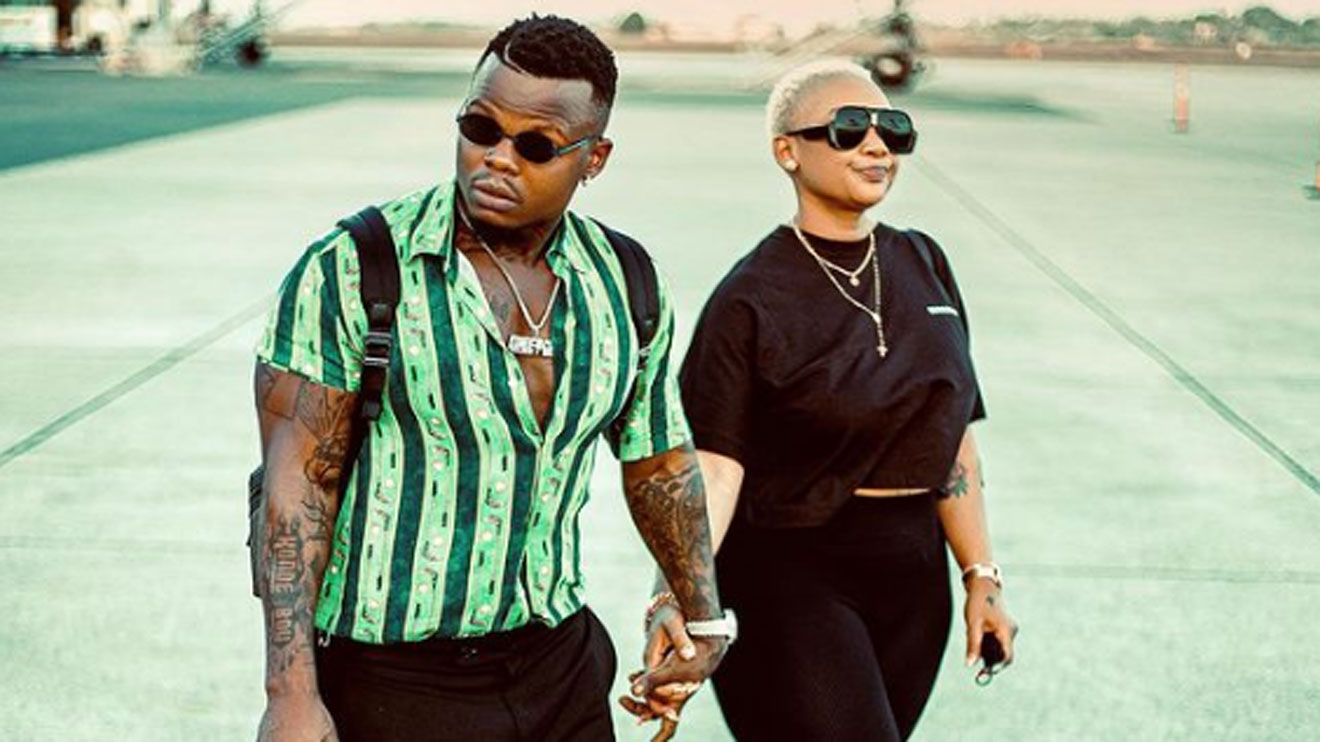 The two have also unfollowed each other on Instagram.
Harmonize has not said anything yet about the break-up but Juma Lokole said Kajala is at peace.
"I was with Kajala and she said she is at peace and enjoying her life."
Also read: Karen Nyamu's baby daddy is among the top DJs performing at Nairobi Festival
In an Instagram post where Kajala dumped the musician publicly, she wrote, "I am a woman and a human being who is created to love and also forgive, but for this, I'm meant to be laughed at, criticised and even be mocked.
I'm not here to defend myself or point a finger at anyone. It is true I did a mistake and I have accepted that I'm incomplete. Truly, I have erred my family, siblings and friends. #Nimekoma#"
Also, read our top stories today:
75% of Kenyans haven't repaid their Hustler Fund loan
6 savage catch phrases used by Kenyans in 2022
I'm dying, help me! Kenyan abandoned in Saudi Arabian hospital
'I open my WhatsApp to text him, then I remember…' cries wife of slain Pakistan Journalist