Inside the charmed life of Kevin Otieno, the man shot 36 times in Utawala
At 24, Kevin Otieno had it all. The girls. The money. The connections. Thriving businesses. The world was his to conquer.
However, on Friday, September 23, around 1 pm along Gesora Road, Kevin picked up his last ever phone call.
The phone call lasted 30 minutes. A stone throw away, was the female companion he was with waiting for him.
Eyewitnesses claim he was heard convincing the person at the end of the animated phone conversation to join him for the weekend.
"Wewe kuja tuu kwangu. Niko area (Just come to my house, I'm around)."
It is not clear how the conversation ended because the grime reaper was upon him. Death did not knock or give him a warning.
Kevin who was seated on a building stone making plans for the weekend via the phone call was met with bullets. 36 bullets.
Watch: Gunmen filmed abducting the brother of Kevin Otieno who was shot 36 times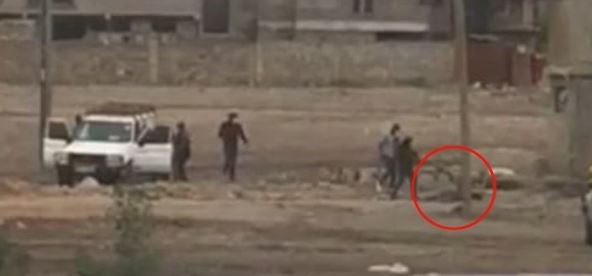 Nairobi News is in possession of a video which captured gunmen hunting him down and spraying his body with bullets in Mihang'o, Utawala.
Kevin tried to flee the scene but it was too late. The gunmen jumped out of the vehicle and shot him from the back.
He was shot while holding on to mason who was working at a nearby site. Otieno fell to the ground and the mason escaped unhurt.
Those who witnessed how he was killed say that two of the gunmen who were carrying a riffle and had two pistols on their waist went ahead and shot his face.
"He had tried to run away but they shot at him, hit him on his shoulder and he fell down with a thud. The gunmen then rushed to where he was lying and went on spraying bullets on him," said a source who witnessed what happened.
In the horrific clip, in our possession, once he was lying lifeless on the ground, one of the killers went ahead and kicked him to ensure that he had died.
Friends and neighbours are shocked by the turn of events. They are yet to come to terms with the sudden death of Kevin.
Another dramatic Mirema Drive shootout by gunmen who shot Kevin Otieno 36 times
Nairobi News took the time to speak with people who knew him. Many spoke of his bottomless pockets and generosity.
Kevin could even pay for a motorbike within a short distance worth Sh50 and could pay Sh1,000 and never ask for the remainder of the money.
"He was a man of the people, everyone loved him. They have killed a very good man," said a local of Mihango who often hang out and chatted with Kevin.
Kevin seemed to have been living on borrowed time, two months before his death, there was an attempt on his life.
A senior detective attached to the Directorate of Criminal Investigations (DCI) said that at some point Kevin's brother was driving his car a Toyota Premio in Mwiki, Kasarani Sub County.
It was sprayed with bullets, his brother barely got away with his life. The wrecked car was taken to Kasarani Police Station.
"Those who sprayed the motor vehicle with the bullets believed that it was Mr Otieno who was driving it and not his brother.
Later a demand which was never honoured was made before the vehicle could be removed from the station's yard," said the officer who spoke in confidence as they are not authorised to address the media.
Wanted, new DCI boss! Government advertises DCI position
A crime buster known as Lone Survivor who runs a Facebook account that exposes Kenyan most wanted gangsters spoke out immediately after the death of Kevin.
He said that Kevin had severally been warned but he refused to change his ways.
"I even called him personally and he never listened to what I had told him," part of the post by the crime buster's social media page read.
It is after he was warned by the crime buster that Kevin changed houses and went to a new residential place. It was a few meters from his house that he was killed while members of the public watched.
Kayole Sub County Police Commander Mr Paul Wambugu confirmed that indeed the shooting incident happened and investigations are underway.
"Investigations are ongoing to establish the motive behind it and to apprehend those behind it," he said.
Murder in Karen: Son arrested after mom succumbs to injuries he inflicted
It has now emerged that Kevin was a close ally to Joseph Ng'endo Njau who was eyeing the Njiru ward seat on a Jubilee ticket but ended up being killed even before the general election.
The body of the politician was found alongside that of the Kasarani three in Kijabe Forest. The three include; Frank Obegi, Elijah Omeke and Moses Nyachae.
The killers of Mr Ng'endo, seem to have had a clear plan for ending his life and investigations by Nairobi News reveal that he was linked to drug trafficking in the city.
In 2019, Mr Ng'endo was nabbed while in possession of five kilograms of heroin. He was arrested in Westlands, Nairobi after he fell into a police dragnet shortly after returning from a trip to Kampala, Uganda.
At the time police said that he had gone to Kampala to procure the drugs which he had hidden inside his pawpaws.
"Joseph Njau Ngendo was arrested within the Westlands area on his return from Kampala, Uganda… he had left Nairobi on Wednesday night travelling by MASH bus," reads a police report.
Police, who say Mr Njau is part of a larger heroin distribution network in Nairobi, believes he procured the narcotics from a Nigerian based in Kampala.
Woman in burial drama explains why she interrupted President Ruto's speech
They further said that Mr Njau was a frequent traveller to Uganda through the Busia border where he procured the drugs and sold them to users within the city.
He had an ongoing case at the Jomo Kenyatta International Airport Court.
"In early February 2019, Njau made two other trips to Uganda where he is suspected to have hammered a deal with his Nigerian drug associates."
Njau, the authorities say, masks his drug dealing activities in legitimate business and charity work.
"When not dealing drugs Njau Ngendo works part-time as an anti-drug abuse campaigner. He regularly visits schools and social gatherings to give talks against drug abuse."
It is believed that his killers must have questioned him as they went on torturing him when he was killed and he might have gone ahead and named members of his drug trafficking gang.
Also read:
Sarah goes after Harmonize's Range Rover, house and music label in divorce suit
Full details of registration for US Green Card Lottery
Big Pin appeals for funds to help ailing artiste Patonee
Is former Inooro FM presenter Njomo Wa Nyathira battling depression again?