Kenyan celebrities who have had most pitiful breakups 
When celebrities air their dirty linen in public, their stories – although just ordinary – are often very juicy. The public is always snooping on the lives of such personalities to feed on bad stories about them.
Breakups are normal and most of the time people move on rather quickly. However, there are some breakups that are harder to move on from than others, especially if the reason behind the breakup was reprehensible.
Nairobi News looks at some of the most pitiful celebrity breakups that some Kenyans are yet to move on from, as they previously served the greatest couple goals to the public. 
Ben Pol and Anerlisa Muigai – Now, this was one of the nastiest Kenyan celebrity breakups. In 2020, the two lovebirds got married at a private wedding ceremony that only attended by seven people. Months later, they parted ways. In June 2021, Ben Pol confirmed their separation in a radio interview where he threw shade at his ex-wife saying he was not happy in the marriage. 
Then in October 2022, Anerlisa revealed that the divorce had been finalized. However, days later Ben Pol denied the claims saying their marriage had not yet been officially annulled.
Not done, last month the Tanzanian musician decided to poke his ex-wife by revisiting the subject of their unhappy marriage, leading to a back-and-forth online that saw the singer apologizing to Anerlisa. 
Mitchelle Ntalami and Makena Njeri – This is a Kenyan love story that left many heartbroken. Marini Naturals CEO Mitchelle Ntalami and Bold Network CEO Makena Njeri secretly served couple goals as they never publicly proclaimed love for one another, seeing as not everyone in the country is welcoming to same-sex relationships.
Their breakup is one that saw a section of Kenyans on social media feeling sorry for Mitchelle, after she revealed that she chose to end the relationship after she discovered that her ex-partner was a serial cheat.
Amira and Jimal Rohosafi – One of the most embarrassing celebrity breakups, in my opinion. Amira may have been a virtuous woman worth keeping, but the man she settled for was not in it for the long haul. In 2021, Amira asked for a divorce on grounds that she was tired of being disrespected.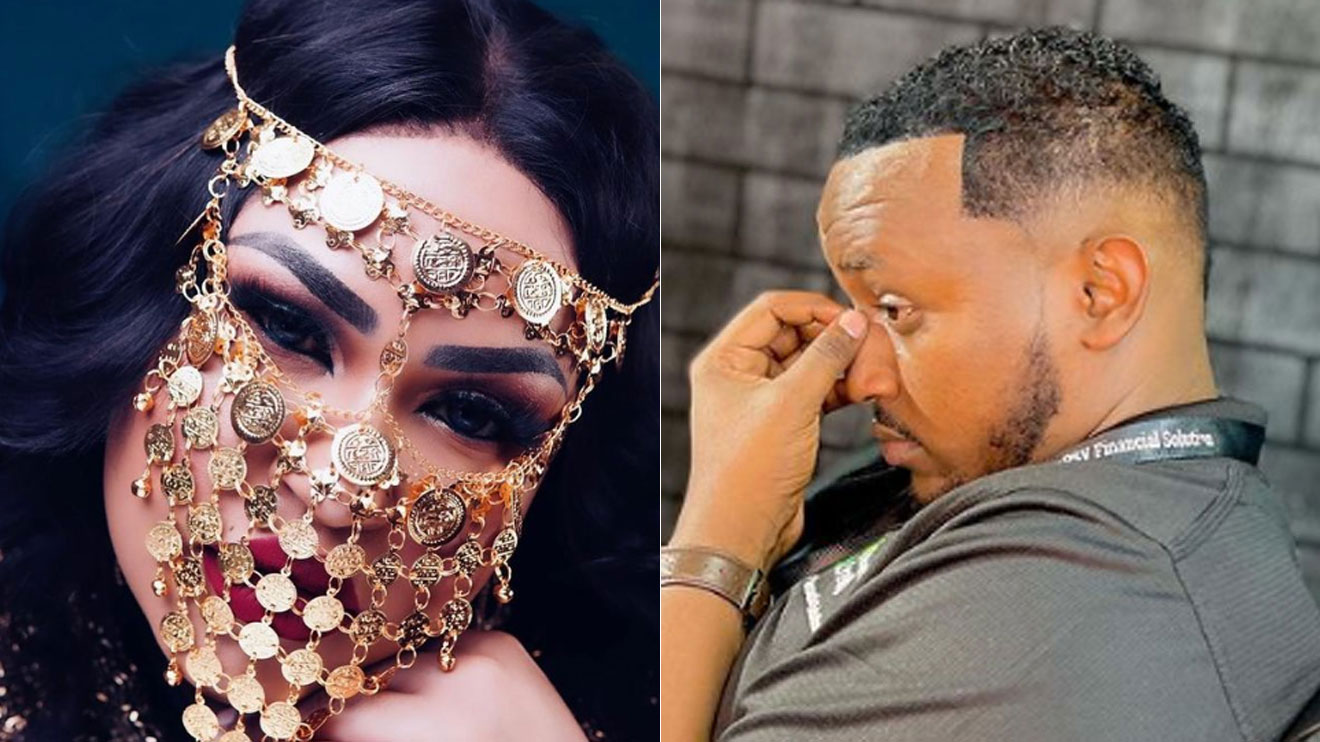 "As of today, kindly consider me a single Mum. @Jimal_rohosafi get that divorce paper ready. Am not going to allow you to disrespect me again," Amira's post read.
Amira's outburst was prompted by Jamal's birthday message to his ex-wife and socialite Faith Makau aka Amber Ray. Jimal and Amira have ever since their separation been throwing jabs at each other on social media. 
Jowie and Jacque Maribe – In August 2020, Joseph Irungu aka Jowie disclosed that he had broken up with TV journalist Jacque Maribe while he was in jail for the suspected murder of Monica Kimani. In an interview with Jalang'o, Jowie said was no longer in talking terms with Maribe after they ended their relationship.
Kenyans first came to know about Jowie in June 2018 when he got engaged to Maribe who then worked as a senior political reporter and news anchor for Citizen TV.
Frankie and Maureen Waititu – This former celebrity couple was the epitome of romance back when they dated and sired two sons together. However, their love story came to a tearful end after their private matters went public and their breakup paraded all over social media. 
The two trended online for a good few days that saw Maureen get a lot of backlash on grounds that she was denying Frankie custody of their two boys. This came after Frankie had gone on record to claim that Maureen was bitter about their breakup to the extent of denying him access to his sons.
Maureen, however, denied the claims saying she was being falsely accused by her baby daddy, considering he was the one not providing them with money for upkeep on occasion.
Just months after their breakup, it was made public that Frankie had moved on and had started dating socialite Corazon Kwamboka. Currently, Frankie and Corazon are both single after they broke up in February 2022.
Also read: 
Just days after 'breaking up', Diamond buys Zuchu customized diamond necklace
Adelle Onyango – I've been bullied about my 'crooked' teeth, but I keep smiling