Exclusive: Becky Sangolo's big plans after appearing on Voice of Poland 14
Becky Sangolo, the one-half of the former Kenyan Band Beca group, trended internationally last week after her appearance and performance on Voice of Poland 14.
Becky performed a rendition of Demi Lovato's Stone Cold and received a standing ovation from the audience as the judges later fought to have her on their teams.
Becky has been riding the wave, lapping up the congratulatory messages from both Kenyan and Polish fans who could not get enough of her voice.
Nairobi News caught up with her for a chat on her international fame, her music career and her personal life. Her are the excerpts:
NN: Suddenly, you were in Poland and not many people knew. Tell us about relocating to Poland
BS: (Bursts into laughter) I relocated with my husband to Poland two years ago. It's been up and down moving but I'm in a really good place right now. I'm pursuing my music here taking it to an international level.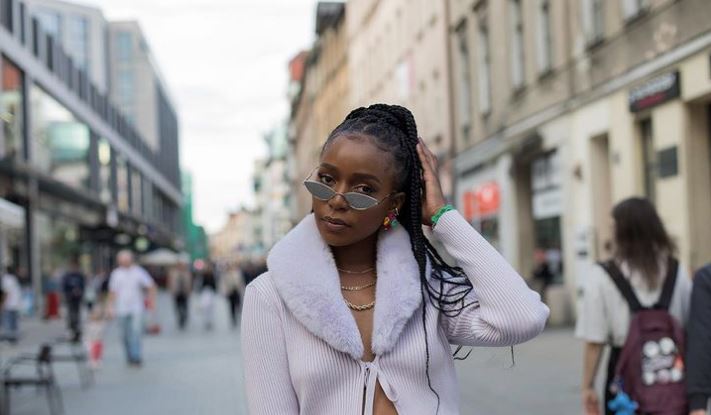 NN: How are you handling the language differences?
BS: It was difficult at first when I moved here. Polish language is one of the most difficult languages in the world. I'm currently taking Polish language classes but weehh, it's not easy.
NN: How has the journey being like since your performance on Voice of Poland?
BS: Ohh, the journey is great! I watched the show last year and decided to participate this year. Poland is a very well connected country in Europe and the Voice of Poland is the biggest competition show.
I participated, got 4 chair turns on the blind auditions and the reception has been overwhelming. I have never been on a competition before so this is all new to me. Meeting talented artists and networking has been my favorite part.
NN: Based in the coverage you are getting, you are a fan favorite? What is your hope as you go through the reality show?
BS: To raise my bar higher as I am my own competition to start with. To show the world what I've got and what I bring to the table. People have really been supportive after the blind show and I really want to keep pushing.
NN: Do you have any plans after performing on Voice of Poland?
BS: To release my music that I've been working on for a while now. Have collaboration with artistes here. I love to be on stage so I'd like to a number of shows.
NN: Any new projects you have released?
BS: Yes, I released my debut single Moonlight that's on all music platforms. I got to work with talent musicians from Poland for this project.
NN: What is the future of Band Beca?
BS: We have decided that it's best for us to do solo projects. I decided to go solo.
NN: Before we let you go, how was your wedding to your Polish hubby, Bartłomiej Łopata, and how did you manage to keep it out of the limelight?
BS: I just love to keep some things private and when I share about something then I want you to know about it. The wedding was beautiful I had my closest friends and family around me.
NN: How did you meet him?
BS: I was on holiday in Voi and went for a safari which I really lovely. Bart was also on his vacation same place and we met at the hotel we were both sleeping in. He then asked me out for dinner the same night and the rest is history.
NN: Last words to your supporters?
BS: I'd like to say that I'm grateful to my fans who have been supporting me all the way and I can't wait to show them what's coming. You could also follow me on my socials @beckysangolo for more updates.
Also read:
Band Beca's Becky Sangolo relocates and finds love and music in Poland
The love story of Band Beca's Becky and polish hubby, Bartłomiej Łopat
Podcaster Adelle Onyango lands lucrative deal with iHeart Radio