Billionaire Linturi's dramatic life started early, Chief forced him to school
Cabinet Secretary nominee for Agriculture and Livestock Development, Mr Mithika Linturi, has said that his "arrests" did not start the other day.
He surprised Kenyans when he appeared before the National Assembly vetting committee on Friday 21, saying that he has more than 35 cases before the court and is tired of them.
The CS nominee from Meru County said that the area Chief arrested him at his younger age for failing to go to school.
"What I remember most is when I was growing up and herding cows, or goats in a forest near my home, when I was arrested by the chief in around 1978 to take me to school," Mr Linturi said.
Also read: Radio boss Jeridah Andayi opens up on losing her second child
After his primary education, he then proceeded to high school. Due to his humble background, he showed up in school barefoot. His school shoes were inside his metal box.
"When we were admitted, and we were required to carry shoes and other items that would be used in school, I went to school with my shoes in the box and the box on my head to school and everybody was laughing at me as they could not understand why I didn't wear my shoes."
Mr Linturi has made headlines for his numerous controversies.
Also read: Ferdinand Omanyala's wife responds to Huddah wooing her man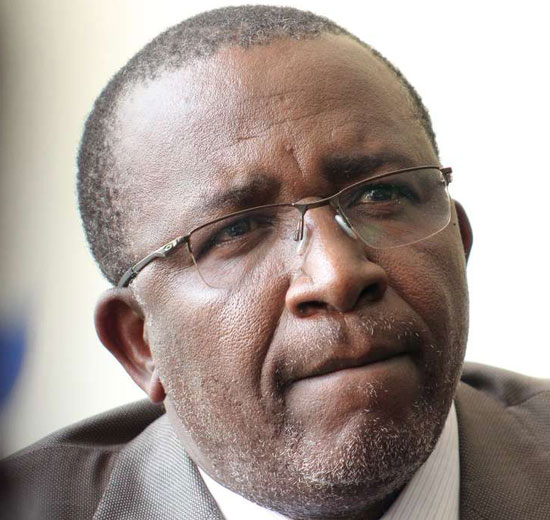 Recently, the former Meru senator was accused by a woman of sexual assault, but she withdrew the criminal case after the two settled the matter out of court.
The woman had accused Mr Linturi of sneaking into her room at Maiyan Villa's hotel in Nanyuki on January 30, 2021, and intentionally and unlawfully assaulting her sexually.
Her husband was out. It was alleged.
The politician faced another charge of indecently touching the woman without her consent.
Also read: She hasn't moved on! Ben Pol calls out Anerlisa for celebrating divorce
But he had denied the charges and accused the woman of extortion as he questioned why she had made the assault allegations five days after he reported that she and others were trying to extort Sh1 million from him.
He also alleged that the case was a "malicious" afterthought to pressure him to drop his extortion and kidnapping complaint against the woman and other prosecution witnesses.
The case was later settled out of court.
Also, read our top stories today:
Janet Kanini's widower, George Ikua, talks about going into debt
Exclusive: Inside the spellbinding relationship between Nameless and daughter, Tumiso
How I missed an opportunity to perform for Uhuru – Embarambamba
Gone too soon: 5 Famous Kenyan TikTokers who have died in 2022