Cute! Rotimi and Vanessa Mdee celebrate son's first birthday – Video
American singer Rotimi together with his fiance, Tanzanian singer Vanessa Mdee, have left their social media fans in awe after they shared heartwarming messages on their Instagram in celebration of their son, Seven's, first birthday.
The American rapper shared a video where he is seen sitting in a rocker chair while holding his son in his arms, and to it attached a caption that read,
"From the day I first held you to 1 year later. Nothing will ever change in how much I love you."
She added, "I'll always hold you with this much love even when you are big as heaven 🕊 happy birthday, son.
It's only fitting that your birthday is on national sons day #Chosen2.0."
Also read: Exclusive: DJ Bonez's ex-wife struggling to make ends meet – Source
View this post on Instagram
Similarly, Mdee shared a video on her Instagram feed where she is seen dancing with Seven in her arms to a gospel song playing in the background.
The singer shared a message with the video that read,
"See what the LORD has done 🙏🏽🎉✨ Seven is 1 – and it feels like you just got here."
Adding, "My baby you're a divine gift and I am honored to be your Mama. Thank you for being our biggest blessing.
No long speech 🎤 just a moment of worship and a prayer that we can continue to give GOD the glory for your life always. I love you with all of me for as long as I live my Bobo. Happy 1st Birthday."
Also read: Yes, I used pepper spray! Woman alleged to have assaulted Joyce Wa Mama speaks
View this post on Instagram
Also read: Exclusive: I want to go home to mourn mum – DJ Evolve
The much-admired celebrity couple welcomed their son last year, September 28, 2021, and in a bid to share the good news with their social media in-laws, the couple shared a close-up photo of their newborn's hand on their accounts and revealed his name alongside a crown and dove emojis in the caption.
The couple has since their union in 2020 served up enviable couple goals for many of their fans, and they do not shy away from sharing their romantic love story on social media.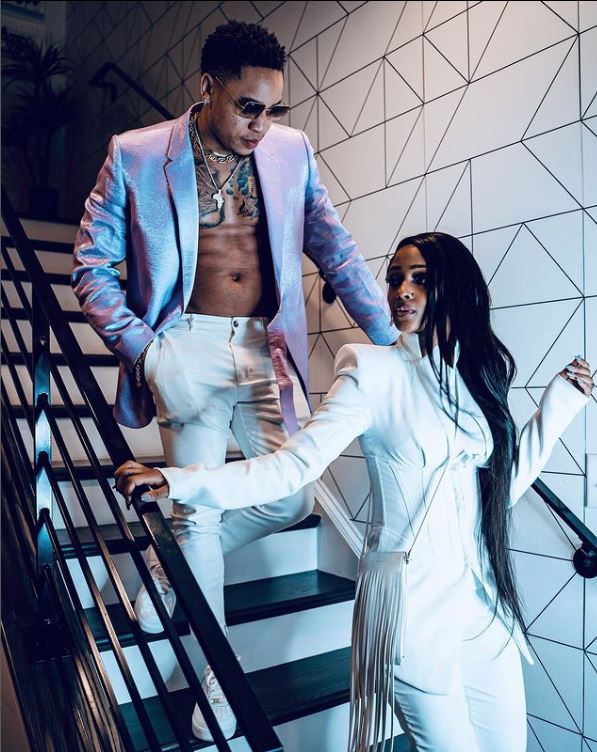 Rotimi and Mdee launched their own app dubbed 'For the better', where they give their subscribers a peek into their lives and personal experiences.
Rotimi and Mdee met at an Essence Festival afterparty in New Orleans and have been "inseparable ever since,".
As Rotimi puts it: "Vee headed back to Africa [at the time], but we quickly realized we couldn't and didn't want to live without each other."
The pair later got engaged on December 30, 2020, in Atlanta.
Also read:
Popular singer Joyce wa Mama nearly goes blind after an attack in a club
Watch: Pastor Nganga humiliates wife before congregation
Exclusive: Singer Bahati speaks on Diana Marua's health following eerie Instagram post